WELCOME TO KEMAH CABINS
If you need a quiet temporary cabin home away from home, you've just found it.
We provide extended stay and corporate housing at our Kemah, Texas cabins located in a residential area. Each cabin is fully furnished with the necessities for your extended stay, including complete kitchen, linens, cable and wireless internet. A private laundry facility is on site. You will have your own private covered porch with waterfront view and private covered parking.
We cater to but are not limited to corporate executives, plant workers, traveling medical professionals, travel nurses, shutdown & turnaround personnel.
Located just south of the Kemah/Seabrook bridge, you have convenient access to all industrial plants in Texas City, Deer Park, La Porte, Pasadena or Baytown as well as the Clear Lake Medical Center and NASA complex.
Your entertainment, dining or shopping needs and preferences will be aptly fulfilled by the Kemah Boardwalk, many local restaurants and bars, unique local family owned shops plus both a Target and Wal-Mart strip center.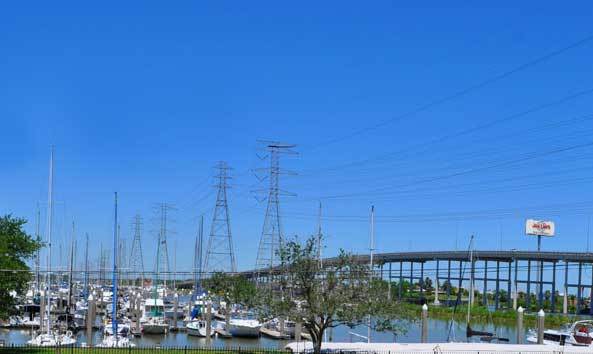 We are also located right across the street from Portofino Harbour.
Located by Clear Lake and Galveston Bay, the Kemah/Seabrook area also provides multiple fishing opportunities from both land and water as well as boat harbors, storage and launching facilities.